Is email marketing a priority for your business in 2019? Are you looking for the best email marketing software?
Choosing the right email marketing service can have a significant impact on the success of your marketing campaign. In this article, we will review the 7 best email marketing services for small businesses.
Why Choosing The Best Email Marketing Service is Important?
Email marketing is one of the most cost-effective marketing tools for small businesses. According to the Direct Marketing Association, email marketing on average sees a 4300 percent return on investment (ROI) for businesses in the United States.
This is because email marketing is easy to manage, gives you full control, and allows you to establish a direct contact with your customers.
Not convinced on email marketing? See these 6 reasons why building an email list is so important today.
It's important to understand that a lot of your success with email marketing depends entirely on the email marketing software you choose because they are responsible for making sure that your emails actually get delivered.
If you aren't careful, then you will end up paying a lot more money for fewer features and terrible email deliverability rates (which causes you to lose even more money).
What to Look for in a Good Email Marketing Tool?
A good email marketing service should enable you to create highly engaging email newsletters with an easy user interface (ideally drag & drop).
You should be able to easily send bulk emails that are actually personalized and targeted without a lot of work. This is also known as marketing automation.
Aside from that, your email marketing service must make it easy to manage your contacts, segment users into groups, and track the performance of your email marketing campaigns.
Most importantly, a good email marketing service ensures that your emails do not end up in the spam folder.
Having said that, let's take a look at some of the most popular email marketing service providers and how they stack up against each other.
1. Constant Contact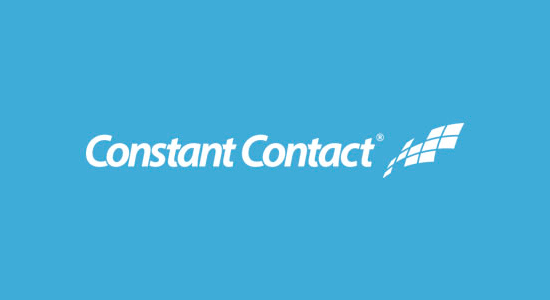 Constant Contact is one of the largest and fastest growing email marketing service in the world. It is also the most easy to use and beginner friendly email marketing service.
You can easily manage your email lists, contacts, email templates, marketing calendar, and more.
Each account gives you access to easy tracking and reporting, built-in social media sharing tools, free image library, list segmentation, Facebook ads integration, and a powerful eCommerce integration for Shopify stores.
Their Email Plus accounts also come with powerful features like email automation, surveys & polls, coupons, online donations, and subject line A/B testing to maximize your open rate.
Constant Contact offers unmatched support with live chat, phone calls, email, community support, and a vast library of helpful resources.
Aside from online training, they also offer in-person live seminars across the United States. This allows small businesses to quickly learn the basics of email marketing and start using it to grow their business like a pro.
For all the reasons above, we rate Constant Contact the best email marketing service for small businesses.
Constant Contact has a 60-day free trial (no credit-card required). After that their pricing starts as low as $20/month.
WPBeginner users can use our Constant Contact coupon code to get an additional 20% off.
2. Drip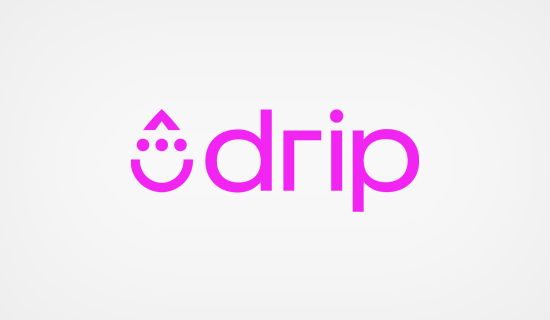 Drip is a powerful email marketing platform for eCommerce, bloggers, and digital marketers. They offer a wide range of tools to make marketing automation and personalization easy.
They offer seamless integration for all popular website builders including WordPress and WooCommerce. This allows you to easily add sign up forms to your website and capture more leads.
What sets Drip apart from the competition like Campaign Monitor is their intelligent marketing automation tools, smarter email segmenting, list groups, and a visual workflow builder. These features allow you to reach targeted customers in your email list to get more sales.
Support options at Drip include live chat support, webinars, automation training, detailed courses, free guides and excellent documentation.
We use Drip for several of our businesses because it allows us to send bulk emails while connecting and engaging with every customer on a personal level using their smart eCommerce marketing automation.
Even though it's a bit pricey, we believe Drip is the best email marketing software for eCommerce websites and business owners who want more advanced features.
Drip offers a free account for up to 100 subscribers. After that their plans starts from $49 / month which includes all their features.
3. SendinBlue
SendinBlue is a complete SMS and email marketing software for businesses. They are one of the fastest growing email marketing platforms in Europe.
It is an extremely easy to use platform with excellent tools to create beautiful and highly engaging emails. Their simple drag and drop tools are perfect for beginners with no experience in email marketing.
SendinBlue includes beginner-friendly automation tools that allow you to send transactional emails, create workflows, and segment users. It can also select the best time to send bulk emails using their AI algorithms to ensure maximum email deliverability.
SendinBlue offer a completely free email marketing plan that lets you send up to 300 emails per day, but all your emails will have their branding. Paid plans start from $25 per month. You can also include SMS to your account, but the pricing will vary based on your sending requirements.
They have improved their premium plan to recently include more advanced features like landing page builder, live chat, CRM, and Facebook ads integration. This means users now get more value for the same price.
SendinBlue also offers a separate SMTP bulk email marketing service which you can use to power automated or transactional emails from your WordPress site. You do not need this for email marketing campaigns, but it's a nice to have feature if you have a large website, and you want automatic content based emails.
4. Mailjet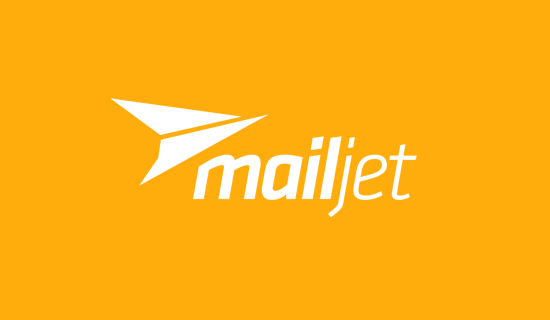 Mailjet is a popular email marketing service that's known for having the best price and email deliverability. Their all-in-one email marketing platform comes with everything you need from email newsletters, email automation, translation SMTP emails, and SMS.
Their drag and drop email marketing builder is one of the best in the industry because it puts marketers first. You can start with one of their many newsletter templates and create a beautiful newsletter in minutes. The best part is that it comes with a real-time collaboration feature which is great for teams.
Mailjet team has made high email deliverability a priority which is evident by their real time email performance dashboard. Their team of email deliverability experts will work with you to make sure your emails always end up in your user's inbox.
Mailjet offers the most generous free email marketing plan in the industry because they allow you to send 6000 emails per month to unlimited contacts. You also get access to their SMTP transactional email platform as part of the free plan as well.
Their basic paid plans start at $9.65 per month which allows you to send 30,000 emails per month to unlimited contacts. To unlock advanced features like marketing automation, segmentation, and a/b testing, then you will have to upgrade to the premium plan that costs $20.95 per month.
They also have a transactional SMS marketing platform that lets you send SMS messages in more than 55 countries. It is available as an addon that you can purchase with any of their existing plans.a