ConvertKit
ConvertKit is a robust email marketing platform for professional bloggers, authors, and marketers. It is extremely easy to use and incredibly powerful.
ConvertKit allows you to easily offer content upgrades and incentives with email signup forms. It also comes with easy to manage auto-responders allowing you to send drip emails.
With ConvertKit, you can easily segment subscribers into those who are interested and those who have already purchased. This helps you increase conversions with automated emails that feel personal.
ConvertKit offers email based support and have extensive knowledge base with great learning material.
A lot of ConvertKit features are specifically designed for creators and professional bloggers that's why we rate them the best email marketing service for professional bloggers.
ConvertKit offers a 14-day free trial, and their pricing starts from $29/month. They also offer a 30-day refund policy.
 AWeber
AWeber is one of oldest and most popular email marketing service providers in the world. They offer a wide-range of tools for small and medium-sized businesses to manage their email marketing.
Getting started with AWeber is easy. It connects seamlessly to most platforms including WordPress. For detailed instructions, see our ultimate guide on how to connect AWeber to WordPress.
You get access to ready to use email templates, list management, autoresponders, and email tracking with detailed insights.
Support options include live chat, phone support, email support, live webinars, and a vast library of how-tos and tutorials.
AWeber offers a 30-day free trial. After that, their pricing starts from $19/month. You can also signup for quarterly or annual plans to save even more.
GetResponse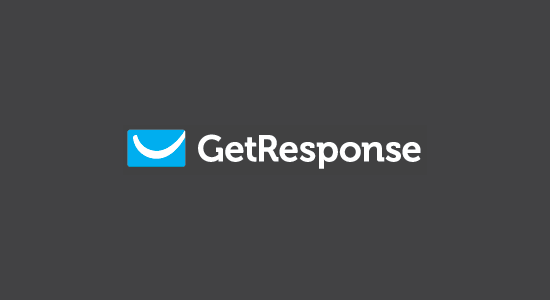 GetResponse is another very popular email marketing solution. It is extremely easy to use and simplifies email marketing for small businesses.
It comes with some amazing marketing automation tools which allow you to create smart automated campaigns.
With their drag and drop builder, you can create campaigns, segment contacts, and send content designed for specific groups. These tools help you create effective campaigns to boost your profits.
GetResponse comes with beautiful responsive forms, landing pages, A/B testing, tracking, and autoresponders. It also integrates with third party lead generation software like OptinMonster, SalesForce, Google Docs, ZenDesk, etc.
Support is provided by phone, live chat, and email. Their help section is full of free learning material including videos, webinars, how-tos, guides, etc.
GetResponse offers a 30-day free trial. Their pricing starts at $15/month.
Popular  Marketing Service that You Should Avoid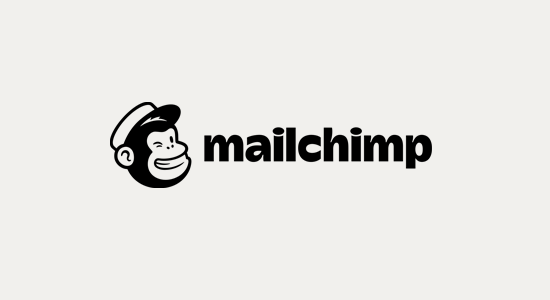 Mailchimp is one of the oldest and well-known email marketing service providers in the world. MailChimp became famous because they offer a forever free email marketing service plan.
It used to be one of our favorites, but in the recent months we have started switching all of our companies and clients to better email marketing platforms listed above.
That's because MailChimp leadership have decided to evolve their product from email marketing to what they're calling an all-in-one marketing platform. In this process, they have made several decisions that doesn't put users best interest first.
For example unlike other email marketing services, they're now charging businesses for unsubscribed users in their account which is unfair. You should NOT have to pay for subscribers who are no longer receiving messages from you.
Their support has become increasingly unhelpful and almost every request gets a standard message like: we're forwarding this to our engineering or leadership team.
While they're using fancy marketing lingo such as "all in one marketing platform", you don't have the availability to do basic things like bulk delete more than 100 contacts at a time.
Their automation features are extremely basic when compared to other providers in our list such as Drip or ConvertKit.
Their free plan that used to lead the industry is no longer the best. Mailjet for example offers a forever free plan that allows you to have unlimited contacts and send up to 6000 emails per month.
SendinBlue's forever free plan also allows you to have unlimited contacts, and it includes advanced features like marketing automation which you don't get on MailChimp until you're on their third most expensive plan.
Last but not least, we believe helpful support is extremely important specially when it comes to email marketing software. As we mentioned earlier, MailChimp support is not very helpful. You don't even get phone support unless you're paying them minimum of $299 per month whereas our #1 pick, Constant Contact offers helpful live chat, email, and phone support to all customers.
Final Thoughts: The Best Email Marketing Service
There are dozens of email marketing services out there, and we want to make sure you choose the right one for your business needs. Below is our expert pick:
If you're a small business, non-profit, or a new blogger, then we recommend using Constant Contact. Their pricing is great, and the support team is absolutely top-notch. Their onboarding team will help you find success with email marketing right away.
If you run an online store or want something more advanced, then we recommend using Drip. Their personalization and automation features are extremely powerful. A lot of our own businesses use Drip, and we will be switching the WPBeginner website to use Drip as well in 2019.
If you're a professional blogger or content creator, then we recommend using ConvertKit. They offer an easy to use platform with advanced segmentation and funnels that will help you take your blogging business to the next level.
If you're a business owner who wants a powerful marketing automation tool that combines email marketing, SMTP bulk emails, and SMS messages, then we recommend using SendinBlue. Their platform is easy to use, and they allow you to manage both email and SMS from a single interface.
If you're a business owner who wants an email marketing service that has excellent team collaboration features, a smart email builder, and extremely high deliverability, then we recommend using Mailjet. Their email builder is one of the best in the industry, and the forever free plan along with overall pricing is very generous.
est email marketing services for your business.